Developed Projects
Parisian Views - ANTITESE BETWEEN OLD AND NEW
The return to life of an abandoned building in an advanced state of degradation, was for IN-SPEKT DEVELOPMENT a challenging objective. So we managed to give the historic building a new start and Bucharest a representative residential project.
The Spiru Haret Memorial House was treated throughout the development process as a historical point in Bucharest's architecture, precisely because of the architectural and urban concept behind this development, its main purpose was to preserve it after a thorough renovation .
The residential building has a contemporary volume filled with a lower width of the upper volume, which gives the entire building slickness, creating a perspective that highlights the monument building.
Perforated metal panels assimilated to exterior curtains give personality to the building, while giving intimacy. The small spots of light that pass through their cut-outs make their way inward, creating a constantly changing drawing.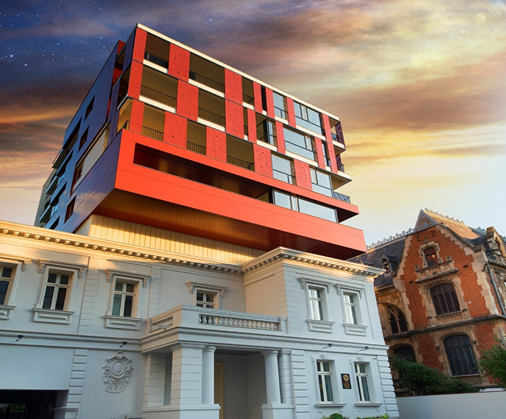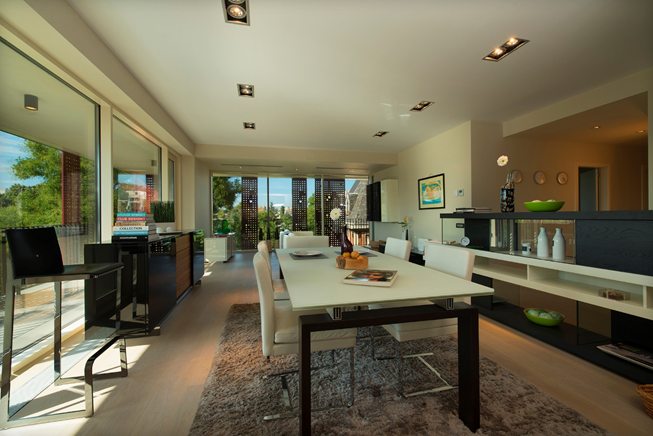 Specifications:
Location: Pţa. Victoriei / Pța Romană București
Project: Clădire boutique de 18 apartamente + spații de birouri
Levels: 1S+P+8E
Net Height/Level: 2.70 m
Total built area: 4300 mp
Parking spaces : 28
Completition: Septembrie 2015
Rank of occupancy 100%
Avantgarde Office Building - Contemporary Office Spaces
Avantgarde Office Building is a Class A office building with a total built area of ​​4,500 sqm, located in the commercial and financial center of the Bucharest - Victoria Square, respectively on the Iancu de Hunedoara Blvd.
The materials, the vision and the coherence of the project implementation revealed one of the most successful approaches in the central area of ​​the city.
The project has been brought to life next to the former "Romanian Book - Publishing House", a area which currently includes the Metropolis Center, Crystal Tower and Capital Plazza Hotel.
Avantgarde Office Building benefits from all the facilities of a modern building: simultaneous hot / cold ventilation system, intake of fresh air in the spaces, LED lighting system, BMS equipment and control system, aces in the underground car park with car lifts , access control and video surveillance system, 24/24 guard and a top management administration.
Specifications
Location Pţa. Victoriei / Bd-ul Iancu de Hunedoara - Bucuresti
Project: Clădire de birouri - clasa A
Levels: 2S+P+6E
Net Height/Level: 2.70 m
Total built area: 4.500 mp
Parking spaces : 28
Completition: Septembrie 2010
Rank of occupancy 100%
Traian Residential Compound - In the hard of the nature
A modern complex consisting of 30 villas, covering an area of ​​30,000 square meters, on the edge of Baneasa Forest.
With direct access from Erou Iancu Nicolae Road, the Residential Complex is the most appreciated residential complex in the area, due to its location, the generous comon spaces and the architecture of the built villas.
Traian offers villas with areas ranging between 300 - 800 sqm built, located on generous plots of land with areas between 800 and 2000 sqm. The houses are provided with gardens, parking and garages, private pools, everything in a setting with a special landscaping.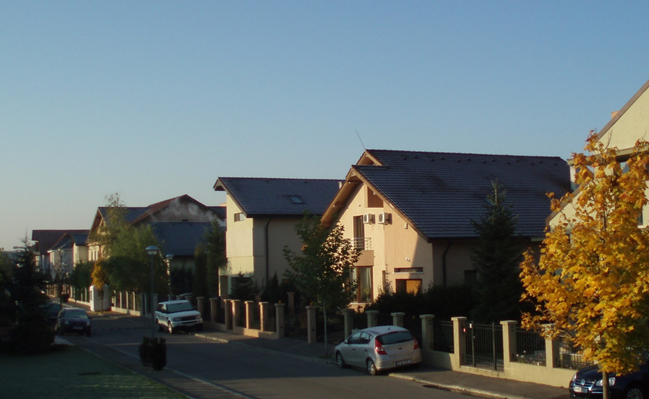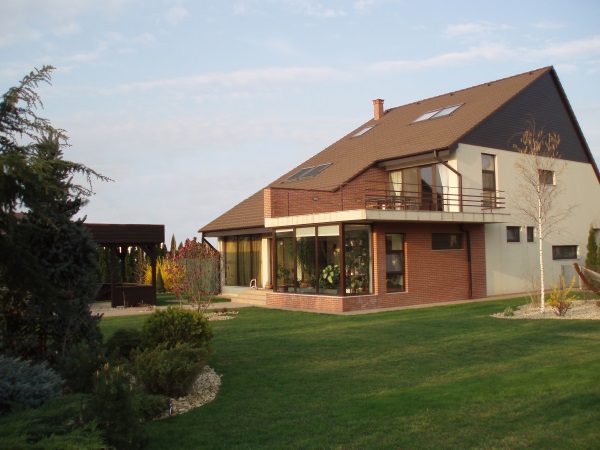 Specifications:
Location: Şos. Iancu Nicolae / Pădurea Băneasa
Project: Rezidenţial
Area surface: 30.000 mp
Built area: 12.400 mp
Number of dwell units: 30
Completition: 2005